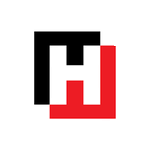 The carriages of the Kings from Akhisar
The Solar Company, which carried out phaeton exports from Akhisar District of Manisa to nine countries of the world, enlarged its target in 2008. Firman's Chairman Bülent Güneş spoke about phaeton production and export.
It's a tradition from the family. Could you tell me how it came to today?
– Transport tradition in Akhisar extends back to the 1800s. My family stepped into the transport sector in 1928. This tradition, which started with İsmail Güneş, is carried out by the third generation. In the first years of the Republic, production began to meet the transportation needs of the domestic market. We have made efforts to export as a third generation. At present we export 70 percent of our production to all over the world. We export hundreds of phaetons per year to the UK, the Netherlands, Poland, Russia, Greece, Spain, Austria and the United States, mainly Chile. 30% of our production meets the needs of the domestic market. Especially in Eskisehir, Istanbul, Bursa and we also demand different illlerimiz.
UTILITY USED IN CENTRAL PARK WE ARE PRODUCTITY
How are you interested in the sunshine phaetons?
– We produced the phaeton used today in the famous Central Park in New York. We sent another phaeton we produced on the order of our General Staff Hilmi Ozkok to the President of the Chilean Presidency. Again Eskisehir Metropolitan Municipality Yilmaz Büyükerşen showed great interest to the phaetons we produced. Both Akhisar participated in the opening of our facilities and also received the carriage from us. We are very pleased with your interest. We are proud of our products.
WE WILL EXPORT TWO FLOORS
Are you talking about your 2008 goals?
– In 2008 we want to double our export potential. Our aim is to promote the production of phaetons, an Ottoman tradition, all over the world. The phaeton is also an important tradition in the world transport of centuries ago. Especially in countries such as England, Russia, Austria and Poland, which is a tradition in kingdom and principality tradition, we are still trying to make a living nostalgia in Akhisar District of Manisa. I believe that phaetonists will also benefit from tourism. Especially in coastal cities, phaetons can be remarkable. Tourists can opt for the phaetons for inland transportation especially in the Antalya and Muğla coasts. Traveling with a phaeton is quite attractive to them. For this reason, we also give importance to the promotion work for tourism aimed at the internal market.
Who?
Bülent Güneş, who came to the world in 1970 in Akhisar District of Manisa, started as an apprentice to the production of phaetons, which is a profession after his primary education. Bülent Güneş, who is known as the last master of the phaeton, is still the Chairman of the Board of the Solar Fayton Company. The sun is married and has two children.