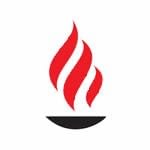 A phaeton started in Kordon
İzmir Metropolitan Municipality has brought a new breath to the fun of the phaeton in Kordon, the symbol of the city. İzmir Metropolitan Mayor Aziz Kocaoglu started the first campaign of the new phaetons, which were run with special horses of the Haflinger genus.
The İzmir Metropolitan Municipality, which has set out to provide a modern look suitable for the iconic phaetons of İzmir, has served the new phaetons run by special horses from Austria at Kordon. The first flight of the phaetons used by foreign drivers with special language and behavior training was realized with the participation of İzmir Metropolitan Mayor Aziz Kocaoğlu. The phaetons, which are expected to add color to the tourist image of the city, were met with great appreciation by the İzmir people.
Speaking at the ceremony held in Vasif Çınar Square, Izmir Metropolitan Mayor Aziz Kocaoglu said that Kordon was the pupil of İzmir and said that they made a new arrangement to continue the discipline of the city's iconic phaetons and this tradition. 12 new helicopters and 35 Haflinger horsemen who started hiking for the first time in the phaeton business for those who have been hired for many years, he said.